Our trainers are qualified to issue the necessary certifications to your staff to use the Cloud Native software and technologies that you will use every day in the company.
We make use of highly qualified teachers, equipped with the certifications and teaching qualifications necessary for the provision of company training courses in the technical field.
Each of them is, in turn, trained by our company according to our standards of delivery methods, in line with our brand.
Only after a thorough, complex and comprehensive onboarding process do we assign them responsibility for your projects.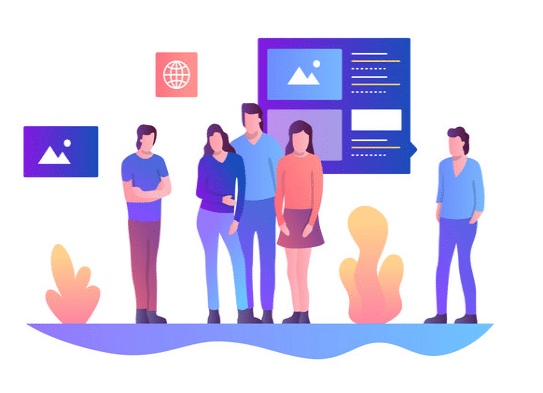 VMware Cert Instructor – AWS Authorized Instructor – AWS
SAA – AWS SAP – CJE – VCP | CKA – CKAD – CKS
DevOps Trainer & Consultant
I aim to develop a career and reputation as a reliable IT professional, both creatively and technically, building on my IT knowledge of software, hardware and IT standards. In addition, I aim to gain a good professional reputation as a world-renowned IT trainer for AWS, VMware, Kubernetes and maybe also other industries like Google and so on.
I like to be part of the learning journey of each of my students, therefore I try to leave a mark on each of them by integrating the course experience with their daily activities.
I love building culture by sharing my thoughts and experience and acquiring from my own students.
I hope to see you soon among my students: never stop and keep studying!
VMware Cert Instructor | Kubernetes Instructor |
DAI | LFAI | SCI | CKA + CKAD
Computer enthusiast from an early age. At the age of 5 I was using a PC with Windows 95 without knowing how to read, I went a bit by heart remembering the icons. At the age of 12 I assembled my first desktop pc by buying the various components with the money given to me on my birthday.
Team Leader, teacher and IT consultant on verticalized technologies in the data center and cloud-native world, attentive to detail, trying to be as precise as possible and I don't stop until the problem is solved. In 2022 I received from VMware the award as "VMware Instructor of Excellence" across EMEA.
When I explain, I like to be clear and direct, without taking anything for granted. I love passing on my knowledge to others.
DCA | CKA | AWS SAP | AAI Instructor
Hi, I'm Gianluca. I am a trainer and consultant with a strong background in programming and scripting. I have trained many students on topics related to the DevOps world of automation, cloud infrastructure and system administration. In the moments when I'm not trying to get computers in the clouds to talk to each other, I'm a big advocate for open-source technologies and open standards. I spend my life in a continuous quest to make my workflow as efficient and productive as possible, trying to automate the most frequent and tedious aspects of it. "If a computer can do it, a computer should do it" is my mantra!
DevOps Instructor & Engineer
IT instructor and consultant for companies at national and European level, implementations of solutions ranging from the field of virtualization to that of Containers platforms. Experience in designing resilient and highly available network infrastructures with modern SDN technologies.
Among the numerous certifications, an Agile profile can be outlined and inclined to the DevOps methodology. The technologies covered are composed of VMware solutions (DCV, SDN, Cloud), Kubernetes and various integrations.
Among the strengths there is an involvement of customers in the implementation that allows companies to also have a Training on the Job favored by the experience in professional training.
DevOps Instructor & Engineer
I am a System engineer, trainer and consultant in the field of virtualization technologies (VMware) and containers (Docker & Kubernetes) with an inordinate passion for problem solving.
Over the years I have gained experience in the management of IT systems and in the field of automation through the use of tools such as Ansible, Terraform, VMware Automation.
I like to share my knowledge and simplify everything that is possible with technology. There is certainly still a lot to learn, to discover, still many problems to solve and still a lot to build with passion and dedication; and for that, I am very grateful
Kubernetes Trainer | VMware Certified Instructor |
vExpert 2022 | AAI | MCT – SCI – DAI – LFAI
They say I'm capable of seeing the untapped potential in people, and more often than not, I'm not wrong.
I love sharing my skills with those who are really interested in learning them, and I try to convey my passion for my work as a trainer and consultant both to my students and to my clients and colleagues.
I am constantly looking for new skills in everything related to the Cloud-Native sector, which I have been dealing with with constancy and dedication for decades now and in which I am considered a point of reference.